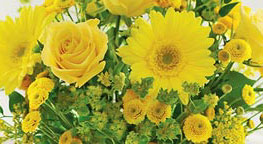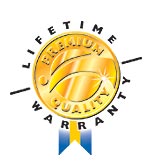 Your Sauna Works sauna comes with another exclusive... A lifetime warranty! Few other companies can offer this type of warranty because no one builds saunas like Sauna Works.

Our True Wave far infrared emitters have an estimated operational life of 20,000 hours. Using your sauna 5 times per week your True Wave heaters will last 51 years. All Clearlight Sauna grade "A" clear cedar cabins are air dried to 7% moisture content then each panel is pressed to ensure a lifetime free from warpage or cracks. All electrical components in your Clearlight Sauna are manufactured to our exacting standards and once your sauna comes out of production at our factory, we run the sauna for a full 8 hours to ensure that it is in top working condition.

In the rare event that you might have an issue with your sauna, our complete lifetime warranty covers the entire sauna - heaters, controls/electrical and wood... even the included AM/FM/CD player. As we light to say, "Everything, but the light bulbs"! With over 20 years in the far infrared sauna business you'll never have to worry if anything should go wrong with your sauna.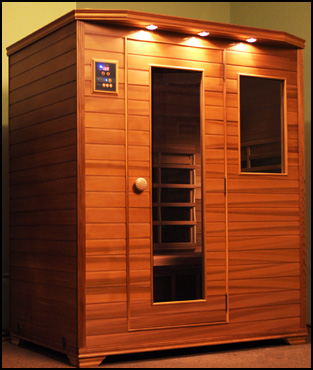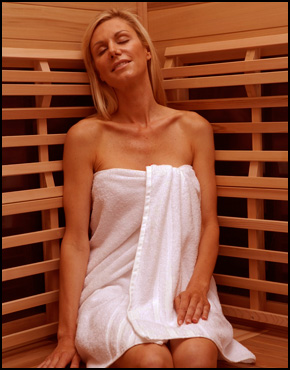 The lifetime warranty does not apply to all claims: for example, if arising from misuse, neglect,accident, abuse, improper installation, including but not limited to exposure to fire, to water or excessive heat.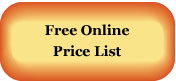 ---
Home | Sauna Models | Why Far Infrared | Health Benefits | True Wave Far Infrared Heaters
Why Clearligt Infrared Saunas | F.A.Q. | The Sauna Works Story | Clearlight Infrared® Saunas Lifetime Warranty
Clearlight Infrared® Saunas Testimonials | Dr. Raleigh Duncan | Far Infrared Saunas of Splendor
Contact Us | Add URL | Sitemap
Clearlight Infrared® Saunas by Sauna Works • 1.888.494.3218 • info@clearlightsaunas.ca
Copyright © 2012 Sauna Works
---