• de·tail n. with attention to particulars; thoroughly or meticulously
• ex·qui·site adj. characterized by intricate and beautiful design.
• qual·i·ty n. degree or grade of excellence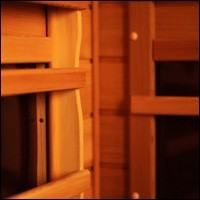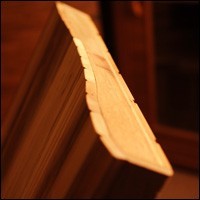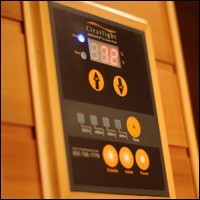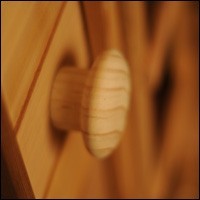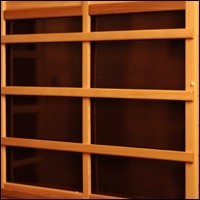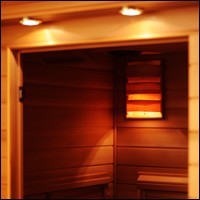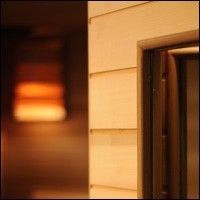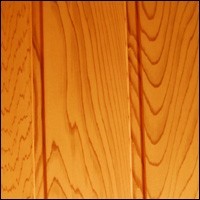 Clearlight Infrared Saunas are not only made with superior craftsmanship, but they look great too! Made from the finest cedar or aspen wood, your Clearlight sauna is furniture quality and will enhance the look of any room.

Clearlight Infrared Premier Far Infrared Saunas are made from Grade "A" clear Western Red Canadian Cedar. Panels are color matched and hand sanded. Our factory follows ISO-9001 quality controls to ensure that each sauna reaches the same high quality standards. Your Clearlight Far Infrared Sauna is ETL certified to ensure it meets or exceed all product safety standards.

Clearlight Infrared Essential Far Infrared Saunas are made from Grade "A" clear Aspen hardwood. Panels are color matched and hand sanded. This beautiful white wood will enhance any room.

All Clearlight Infrared Saunas were designed with your health and well being as our highest consideration. As a wellness company with over 14 years of experience in the infrared sauna business we only use non-toxic materials in our saunas. We adhere to the highest manufacturing standards.

There are no finer far infrared saunas on the market today and the attention to detail is second to none! Quality second to none... superior customer service - The Sauna Works guarantee!



---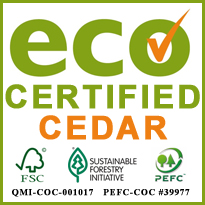 Our Clearlight Infrared Premier sauna models are crafted from grade "A" clear western red Canadian cedar. This is not just any cedar though, it is Eco Certified Cedar.

At Sauna Works, our philosophy for healthy living extends beyond the human body. We believe that by keeping our environment healthy there are less toxins in the air and water meaning less toxins for your body to absorb. We are here to help you stay healthy and, at the same time, ensure a healthy planet. [more about Eco Certified Cedar]



---
All Clearlight Infrared Saunas are fully safety certified!
ETL AND ETL-C Safety Certified
Standards for United States and Canada

Electrical Testing Laboratories (ETL) has certified products for more than 100 years and is one of the oldest product safety testing laboratories in the world. Certification by ETL and ETL-C assures you that all Clearlight Sauna models have been tested to meet both US and Canadian safety and performance standards. At Clearlight Saunas we safety certify the entire sauna to ensure a lifetime of safe use.




CE Safety Certified
Standards for the European Union

The CE Mark is a requirement for products sold in European. The CE Mark identifies a product as complying with the health and safety requirements spelled out in European legislation and is mandatory for equipment operating in the European Union (EU).

Clearlight Sauna Quality Features:
Tounge and Groove Cedar or Aspen wood inside and out
Water-based, non-toxic glues and tempered glass so there is no out gassing of chemicals
Low EMF Carbon/Ceramic True Wave II heaters.
All Clearlight Saunas are ETL certified to ensure they meet or exceed all product safety standards.
Windows for light and ventilation
High quality AM/FM/CD player with stereo speakers
Recessed halogen or LED accent lights for mood and reading
"Never Fail" dual keypad controls temperature and timing with a precise digital readout

All of our saunas run on 110v/120v and, depending on the model, require a 15 amp or 20 amp circuit. The average 30 minute sauna session cost less than 12 cents.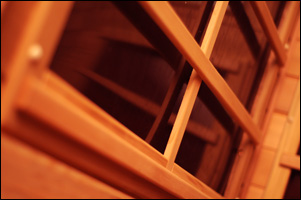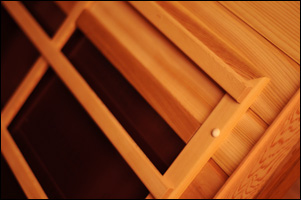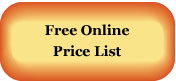 ---
Home | Sauna Models | Why Far Infrared | Health Benefits | True Wave Far Infrared Heaters
Why Clearligt Infrared Saunas | F.A.Q. | The Sauna Works Story | Clearlight Infrared® Saunas Lifetime Warranty
Clearlight Infrared® Saunas Testimonials | Dr. Raleigh Duncan | Far Infrared Saunas of Splendor
Contact Us | Add URL | Sitemap
Clearlight Infrared® Saunas by Sauna Works • 1.888.494.3218 • info@clearlightsaunas.ca
Copyright © 2012 Sauna Works
---